ZILCH TURNS DEBT DATA INTO AN ACTION PLAN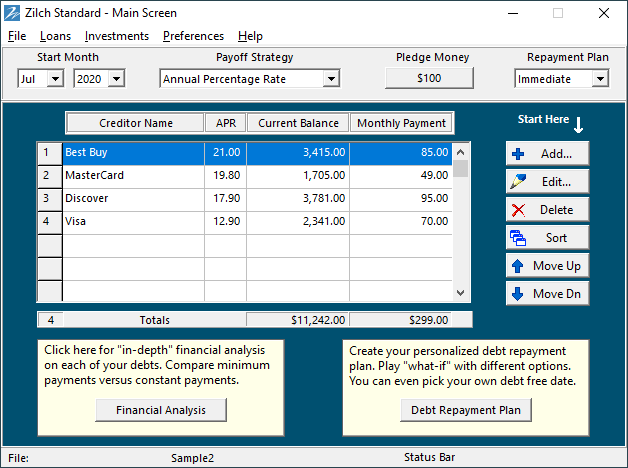 Zilch Standard App Version 29.7
HOW ZILCH WORKS
STEP 1

ENTER YOUR INFO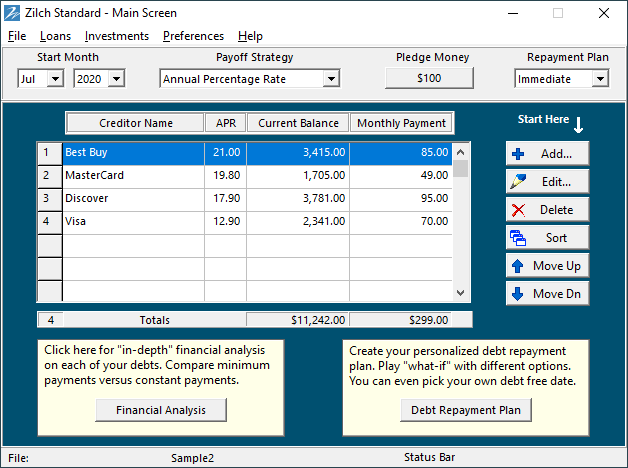 Debts: 4 Total Debt: $11,242 Extra Money: $100
STEP 2

PUSH A BUTTON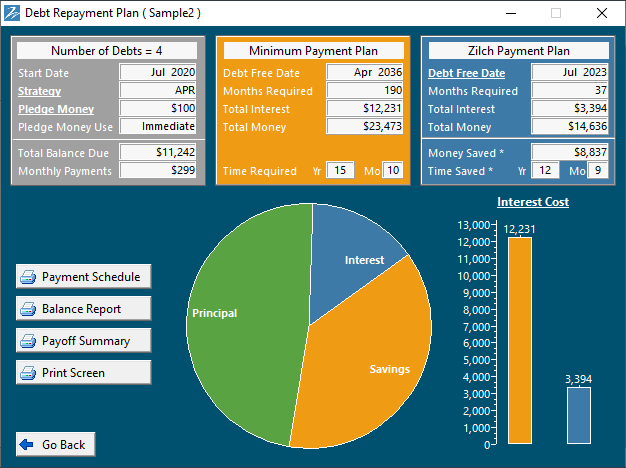 Savings: $8,837 Payoff Time: 37 Months
STEP 3

MAKE THE PAYMENTS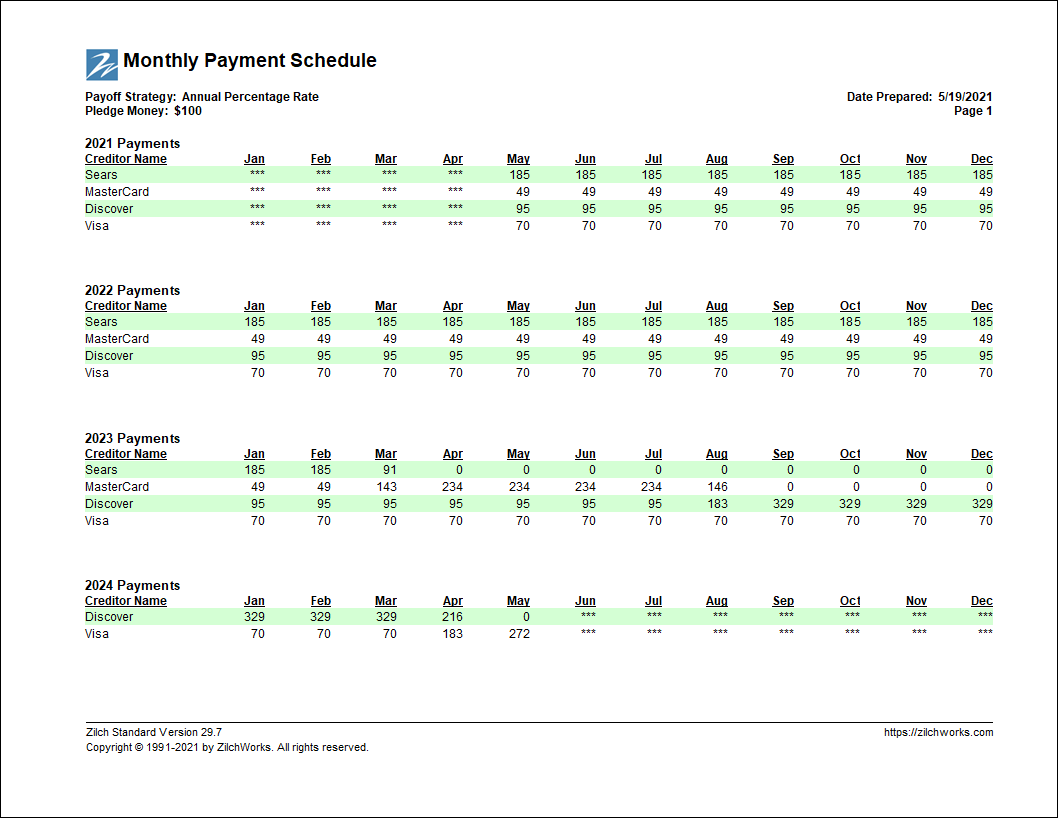 Monthly Payment Plan
GUARANTEED PRIVACY
Your personal information and financial data are never shared with anyone! When you purchase and install our software on your computer that's where it stays. From that point on what you do with our software is completely up to you.
No one sees your information unless you explicitly give it to them
No communication goes back and forth across the internet
No salesman will call and ask you for information
PEACE OF MIND
Because you see your actual debt-free date, there's a wonderful feeling of hope that comes over you. Hope that immediately turns into belief. A belief that's strong. Why is that belief so strong, because there really is a light at the end of the tunnel. You can see it. You believe it. You know you will get out of debt soon. Now that's exciting.
You have a plan to get out of debt on a specified date
You know how much to pay every single creditor each month
You will make it happen
WHAT PEOPLE SAY
❝It is almost laughable at how easy it is to get this paid off❞

After being trapped by the vultures in the credit card industry, I followed your advice and have started to make progress paying off my debts. I never knew about the ways these vicious companies keep a consumer paying for years and years. You have really opened my eyes to this problem.

I have followed your advice for 15 months. My minimums are so low its shocking but I keep making the amount I set up. It is almost laughable at how easy it is to get this paid off but without your help, I never would have been able to do this. Thanks again Mike. Keep doing what you're doing. And I hope you get rich and famous and live a fantastic life.

Robert Gardner - Georgia