Requirements:
Microsoft Windows

Zilch Standard App
Version 29.7
Get yourself out of debt fast and save thousands of dollars. Easy to use. Unbelievable results.
Watch us on GMA

Zilch quickly turns all the data about your debts into a realistic payoff plan.
STEP 1

Enter Your Info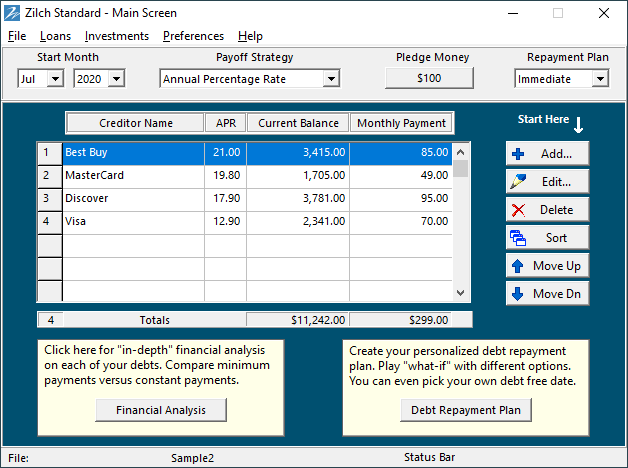 Debts: 4 Total Debt: $11,242 Extra Money: $100
STEP 2

Push a Button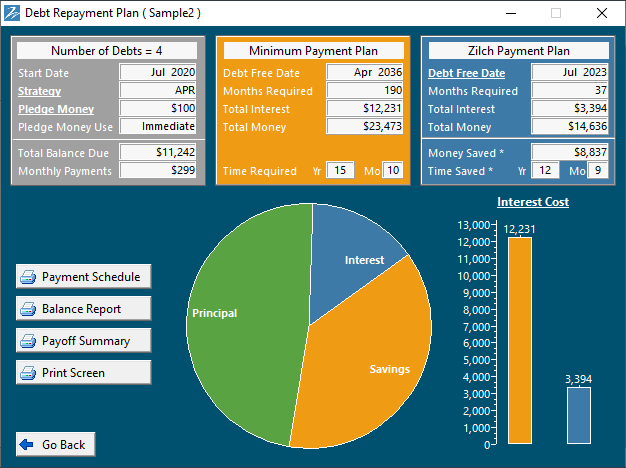 Savings: $8,837 Payoff Time: 37 Months
STEP 3

Make the Payments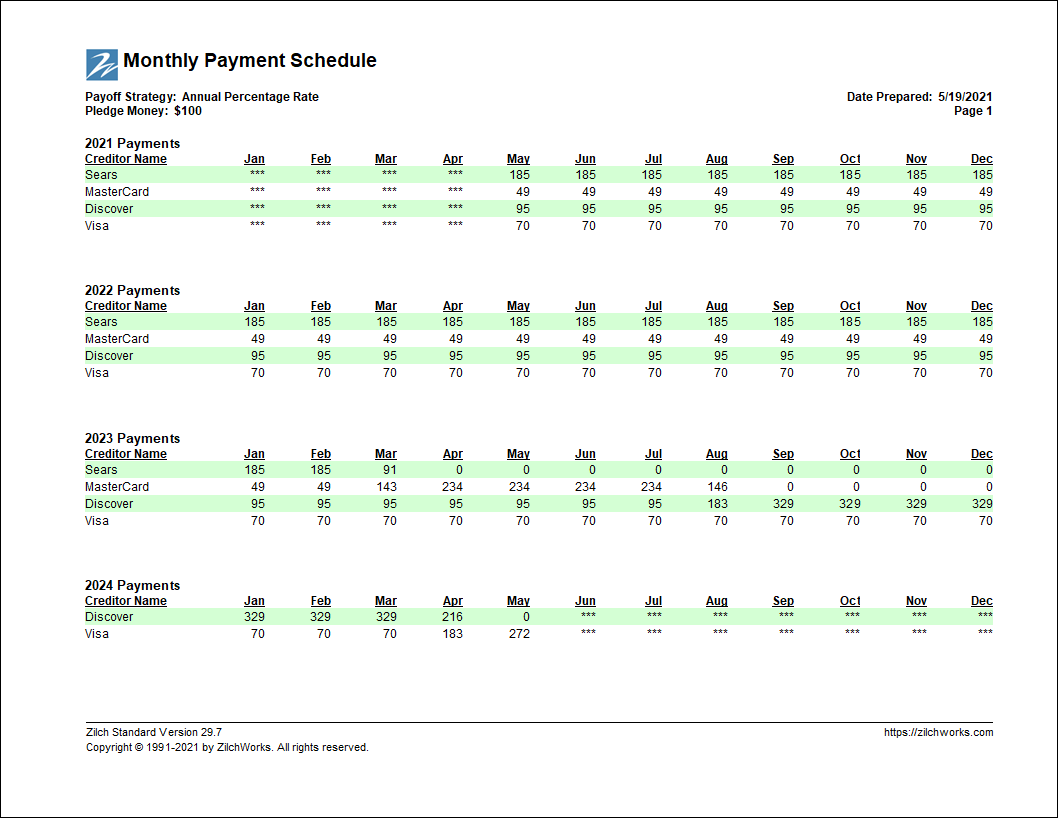 Monthly Payment Plan
You are guaranteed total and absolute privacy.
Your personal information and financial data are never shared with anyone! When you purchase and install our software on your computer that's where it stays. From that point on what you do with our software is completely up to you.
No one sees your information unless you explicitly give it to them
No communication goes back and forth across the internet
No salesman will call and ask you for information
❝Shortly after I started using Zilch I was eligible to buy a house❞

I was looking through my cancelled checks to shred old records and found a check to you for Zilch written on 10/3/1999 for $34.00. Money well spent.

Thank you. Your program accelerated my debt reduction. Shortly after I started using Zilch I was eligible to buy a house and have almost never carried a balance into the next month.

Thanks again.

Rodney Nibbe - Minnesota