How Zilch Works Steps 1 through 6
Step 4 - Create your debt repayment plan.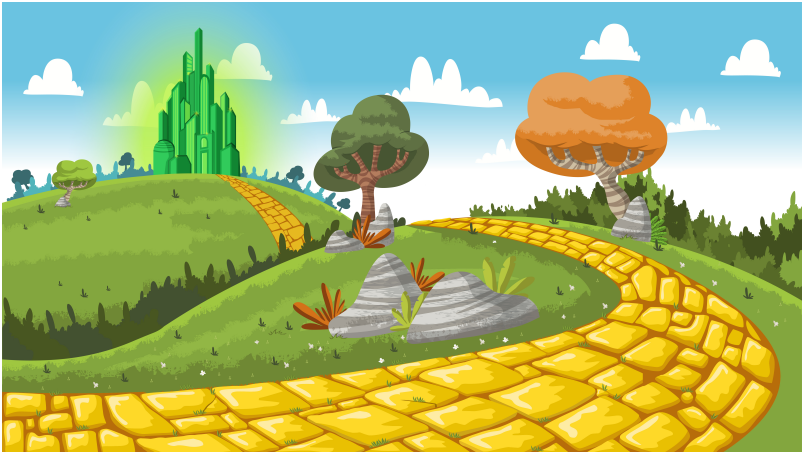 This is where the magic happens. With the simple click of a button, we take your information and build your personalized yellow brick road. Each brick in your road represents a monthly payment. These bricks have been carefully layed out to get you out of debt as fast as possible, and save you a lot of money. All you have to do is follow the yellow brick road and make each payment along the way.
Start by clicking the Debt Repayment Plan button. When you click the Debt Repayment Plan button the Debt Repayment Plan screen appears.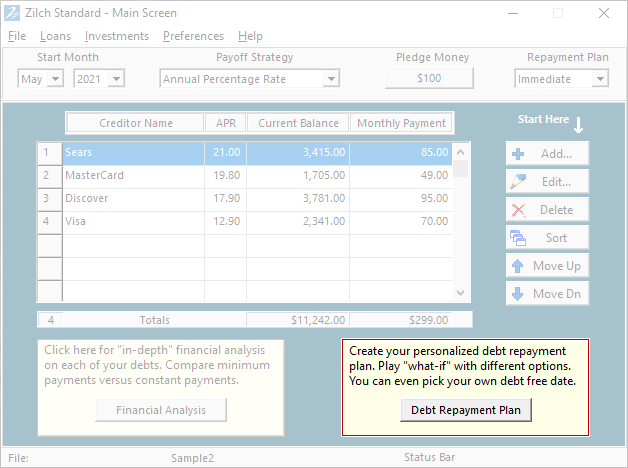 ( ZilchWorks Main Screen )
There is a lot to look at on the Debt Repayment Plan screen. It almost makes you feel like you are sitting in the cockpit of an airplane. What do I look at first? Why are there so many colors? What does this box mean? How come there is a chart in the middle of the screen?

We get it. That's why we created a video to explain what you are looking at. Take a couple minutes and watch the short, little video below.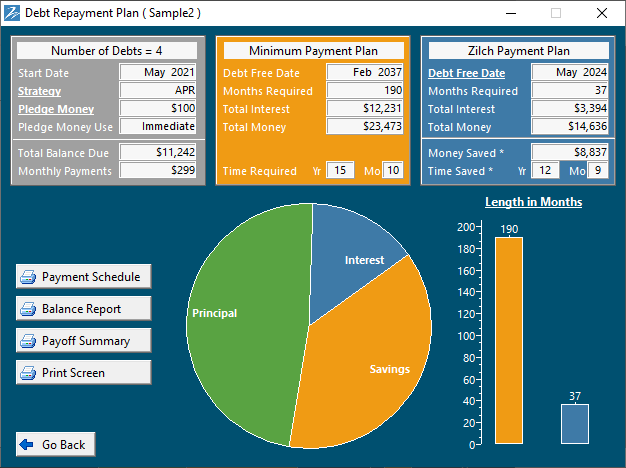 ( Debt Repayment Plan Screen )
This show-and-tell video explains the Debt Repayment Plan screen. It clarifies everything you see. The colors. The boxes. The chart. The buttons. It shows you each item and explains what each item does.
( Debt Repayment Plan Video )
How Zilch Works Steps 1 through 6
❝I wish I had known about this program before paying $45 a month❞

I have a goal, which is to retire soon and spend time with my 2 awesome grandsons, ages 6 and 8. You are going to help make that happen because I'm going to use ZilchWorks to pay off my mortgage as fast as I can.

I originally learned about your software from a friend who uses it. She swears by it! In the past I have used a debt management company to pay off $32,000 of credit card debt, and am paying my last $1,000 on those cards. It has taken 8 long years. I wish I had known about this program before paying that company $45 a month to do what I could have done myself in a shorter length of time.

Thank you for creating this awesome software. God bless you.

Marlena B. - Canton, Texas