Step 3 - Add Pledge Money
What is Pledge Money?
Pledge Money is the extra amount of money (if any) you can afford to apply toward your debt repayment plan each and every month. The more Pledge Money you can use, the faster you will get out of debt and the more money you will save. While adding Pledge Money can make a difference, it is not necessary for you to have any extra money to make this program work for you.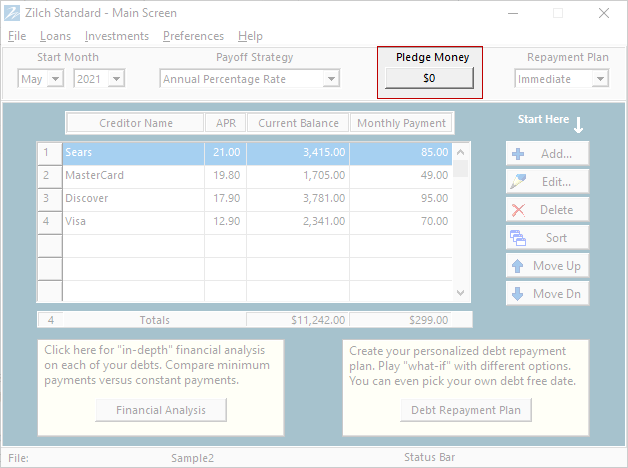 ( ZilchWorks Main Screen )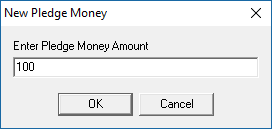 ( Pledge Money Box )
DOWNLOAD BUY NOW $39.95 WHAT PEOPLE SAY VIDEOS
❝It is almost laughable at how easy it is to get this paid off❞

After being trapped by the vultures in the credit card industry, I followed your advice and have started to make progress paying off my debts. I never knew about the ways these vicious companies keep a consumer paying for years and years. You have really opened my eyes to this problem.

I have followed your advice for 15 months. My minimums are so low its shocking but I keep making the amount I set up. It is almost laughable at how easy it is to get this paid off but without your help, I never would have been able to do this. Thanks again Mike. Keep doing what you're doing. And I hope you get rich and famous and live a fantastic life.

Robert Gardner - Georgia

zilchworks.com is owned and operated by Michael J. Riley, a retired United States Marine Corps Gunnery Sergeant. Riley's easy to use Zilch software has been helping people get themselves out of debt since 1991.
"Zilch does one thing and does it very well.
It gets you out of debt."