How Zilch Works Steps 1 through 6
Step 3 - Add Pledge Money
What is Pledge Money?
Pledge Money is the extra amount of money (if any) you can add toward your debt repayment plan each and every month. The more Pledge Money you use, the faster you will get out of debt. And the more money you will save. While adding Pledge Money makes a difference, it is not necessary for this program work for you.
This short video explains what Pledge Money is and how it is used within your debt payment plan.
Click the Pledge Money button on the main screen. When you click on the Pledge Money button you will be presened with a simple pop-up box where you enter the Pledge Money amount.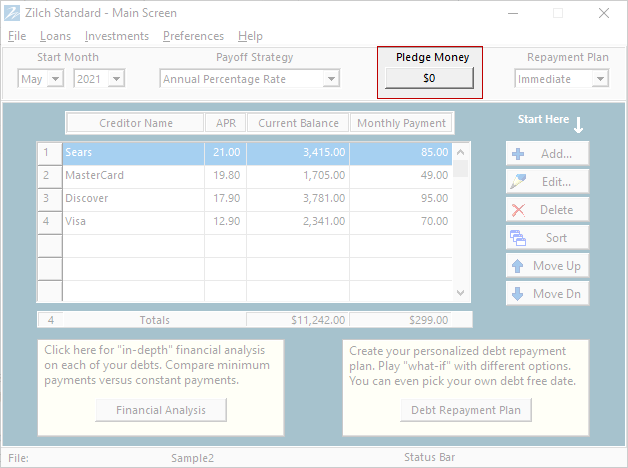 ( Add Pledge Money )
Enter the Pledge Money amount. Click the OK button when you are done.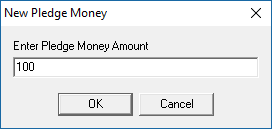 ( Pledge Money Box )
After you have competed entering the Pledge Money amount your screen should look similar to this: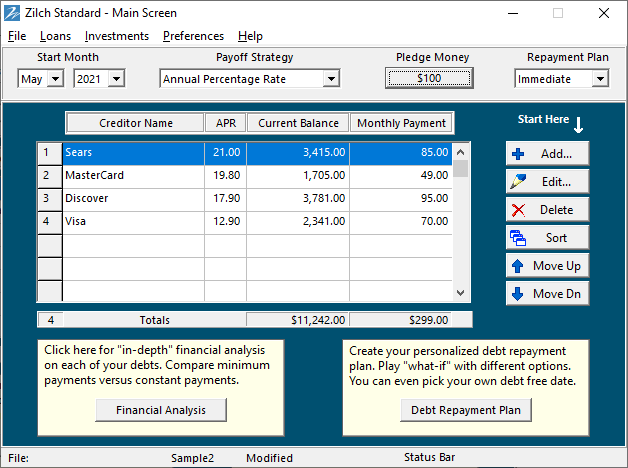 ( Add Pledge Money Complete )
How Zilch Works Steps 1 through 6
❝Shortly after I started using Zilch I was eligible to buy a house❞

I was looking through my cancelled checks to shred old records and found a check to you for Zilch written on 10/3/1999 for $34.00. Money well spent.

Thank you. Your program accelerated my debt reduction. Shortly after I started using Zilch I was eligible to buy a house and have almost never carried a balance into the next month.

Thanks again.

Rodney Nibbe - Minnesota
Buy Now
Try Now
How it Works?
Requires Microsoft Windows


zilchworks.com is owned and operated by Michael J. Riley, a retired United States Marine Corps Gunnery Sergeant. Riley's easy to use Zilch software has been helping people get themselves out of debt since 1991.
"Zilch does one thing and does it very well.
It gets you out of debt."